About What's In Your Story
"What's in your story" was born out of a passionate desire to showcase the untold stories that people create in their daily lives, through social media platforms.
To further our cause, we decided to launch our own website which sells/rents pre-loved books across all genres and age groups. Giving new life to used books is what we do best, and by using eco-friendly sustainable packaging, we provide a greener and cleaner environment for our world.
Testimonials
WIYS has made selling my entrance exam prep books as easy as ordering food at home. Also, the most important part of it is the extra pocket money that I am making by selling off books that I no more need and moreover, no more want!!!!
I am a library owner and I too have an online directory and portal for the books in my library but with WIYS, I can ensure that more and more people keep interacting with my library and other libraries too to keep the library culture alive but with a modern twist of them being online.
I am someone who loves reading so I have a huge collection of books which I must have read about a hundred times by now. There are some books which I always felt would provide more value to someone else. With WIYS, I was able to sell many of my books to buyers who I knew were craving for those very books. Profits aside, I am extremely happy that these books which are basically a part of me ended up with the people who actually wanted them, and I know would care for them and cherish them as much as I did. Kudos to the WIYS team!!
I sold six of my old books on WIYS and by doing so collected enough money to buy a new book! I am glad I can use books to buy books now. I want to keep this sustainable cycle going on.
I recently sold my graduation books on the WIYS site, and I am pleased since I received a reasonable amount than if I had given them to Raddi.
Varun
We are a circulating library functional in Mulund & Thane region, and we are really happy with the initiative as it has expanded our reach throughout Mumbai and Thane. Kudos to WIYS.
Ranjan Jha
I had recently sold my MBA preparation material on the platform and I was impressed by how fast it was sold.
Rahul Tatkar
I just passed the Civil Service Examination, When I was trying to market my books, I discovered What's In Your Story. What's In Your Story is one of a kind website that lets you purchase, rent and sell second-hand books, it was a wonderful experience and the process is hassle-free.
Anjali Gupta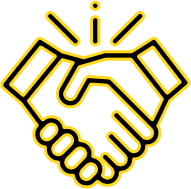 Become a Seller/Renter
Sell/Rent your books – If you have books that you finished reading that can still offer so much to the world around them.
Featured Stories
"At WIYS, we believe that everyone has a story to tell, and with the "Featured Stories" platform, we help you share your stories with the community. Take a look at these beautiful stories written by lovely people, which are sure to melt your hearts, just as they did ours."
Welcome to the eccentric world of preloved books, where tales unfold and knowledge awaits. So let's embark on a journey ...
Remember how we had to write about how books are our best friends in every essay contest or exam? And ...
show